Music
NEW ALBUM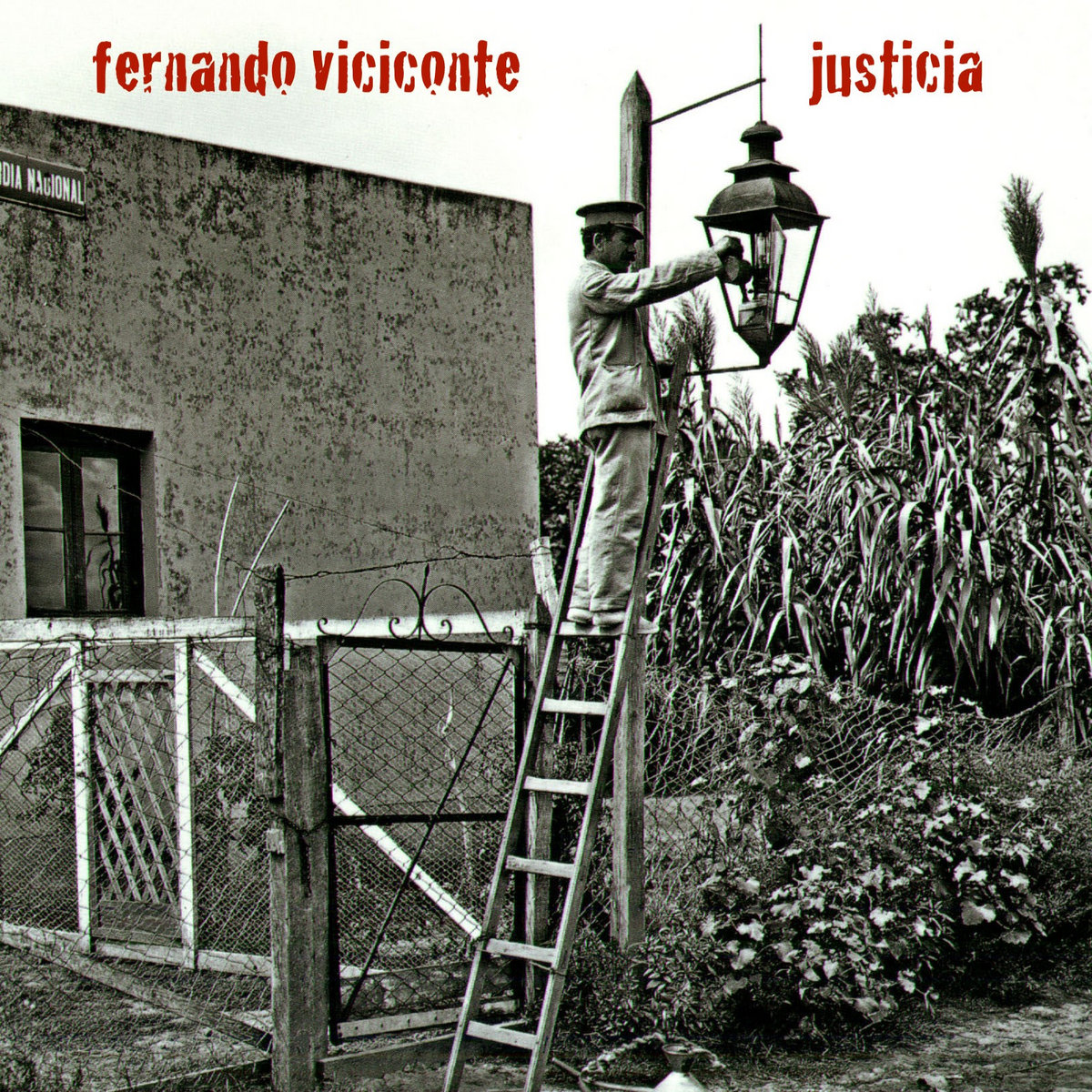 Justicia (2020)
The new Fernando Viciconte record is not so new…it comes to the world fully realized for the first time: his second full-length album entirely in Spanish, the intended follow-up to the groundbreaking Pacoima. Once again, like Pacoima, it is the brainchild of Viciconte and long-time co-conspirator Luther Russell and a love-letter to the Argentine rock of the early Seventies—or rock nacional—that influenced them then and ever since. The greatest export of rock nacional was the late genius Luis Spinetta or El Flaco, as his people lovingly nicknamed him. After a long, colorful trip together to visit Fernando's family in Argentina for Dos Mil, or "Y2K" to us ugly Americans, the pair sat on Viciconte's porch on Belmont & 48th and dreamed it up: songs shaped out of Spinetta-like chords and stories told from la tierra abajo: The Pigman of Cañuelas–a poor, slow, deformed soul who was endlessly picked on by gauchos on the dark trails of the farm town where Fernando's father and grandfather were raised. Songs about the savage human cost of the unholy alliance between fascism and greed (glad that's not a thing anymore!). Songs about feeling like a rat in a cage and the existential screams of one simple statement: '¡Solamente la vida me da!' or 'It's only my life you're giving me!' The record would encompass two sides: earthy and acoustic like the campesino folk-rock of vintage León Gieco, then molten and electric like the blistering rock psicodélico of Spinetta and his ilk. The conduit would be their most ambitious piece of music: "Cielo Sin Color", the nearly 9-minute tale of a woman slowly going insane and her denial of the encroaching storm in her mind's skies. The record would be called Justicia, and they knocked the "soft" side out in Fern's basement and the "loud" side at the old Jackpot! Studios with a hand-picked cadre of favorite musicians: Fred Trujillo on bass, Sean Oldham on drums and Paul Brianard on guitar. Now that the pieces have finally been assembled it resembles nothing less than what was imagined nigh on 20 years ago: a fever dream split in two, looking back on the age trapped in amber that was hearty, proud Argentina…and what become the modern world: a funhouse ride on a slippery slide to hell, full of hypocrisy, callousness and corruption. But what remained, as ever with Fernando, was hope. And a little high-powered marijuana butter.
Released on Domingo Records.
Buy Download via Bandcamp. BUY NOW!
RECENT ALBUMS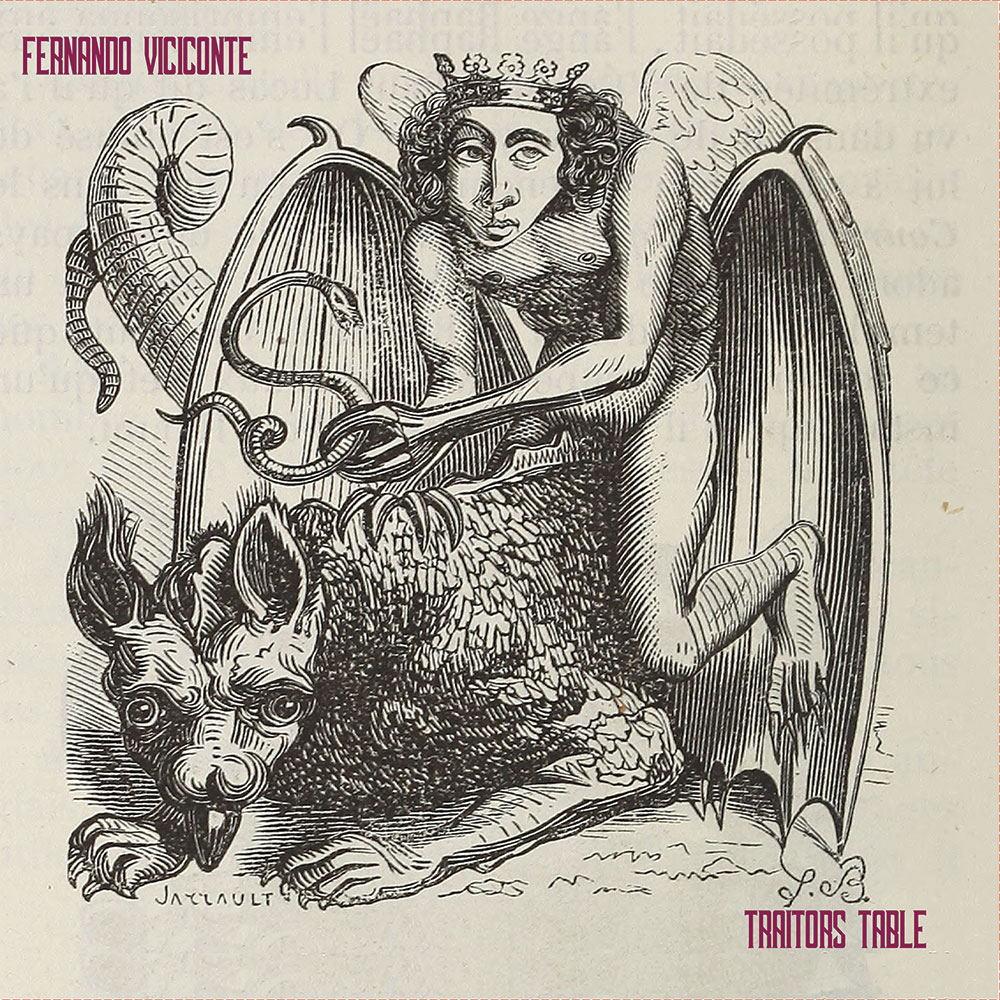 Traitors Table (2019)
The world was bleeding. Profusely. And it looked as though this well-meaning country was about to dodge a hollow-point bullet aimed for our collective soul. Then we didn't. Shellshocked, we stumbled about the debris of a shattered psyche, wandering through the stunned silence like the unblinking walking dead. With the realization that the darkness was looming over us like the immense, growing shadow of a fork-tongued flying demon, we retreated. And in the case of Fernando Viciconte and his long-time musical cohort Luther Russell, entered Luther's four-track shack, dubbed the "Mirage Garage", to see what could come from the ashes of nothing. Co-written and recorded in the space of a week, Traitors Table is their massive missive, a record aimed at a very wary world tired of the division, hate and cynical snipping at the golden circuitry that once made us hope for the future. Luther and Fernando tried to turn their despondence into a daydream, coming up with a feeling of understanding for the right, the left and the left-outside-in-the-rain.
Released on Fluff & Gravy Records (United States). BUY NOW!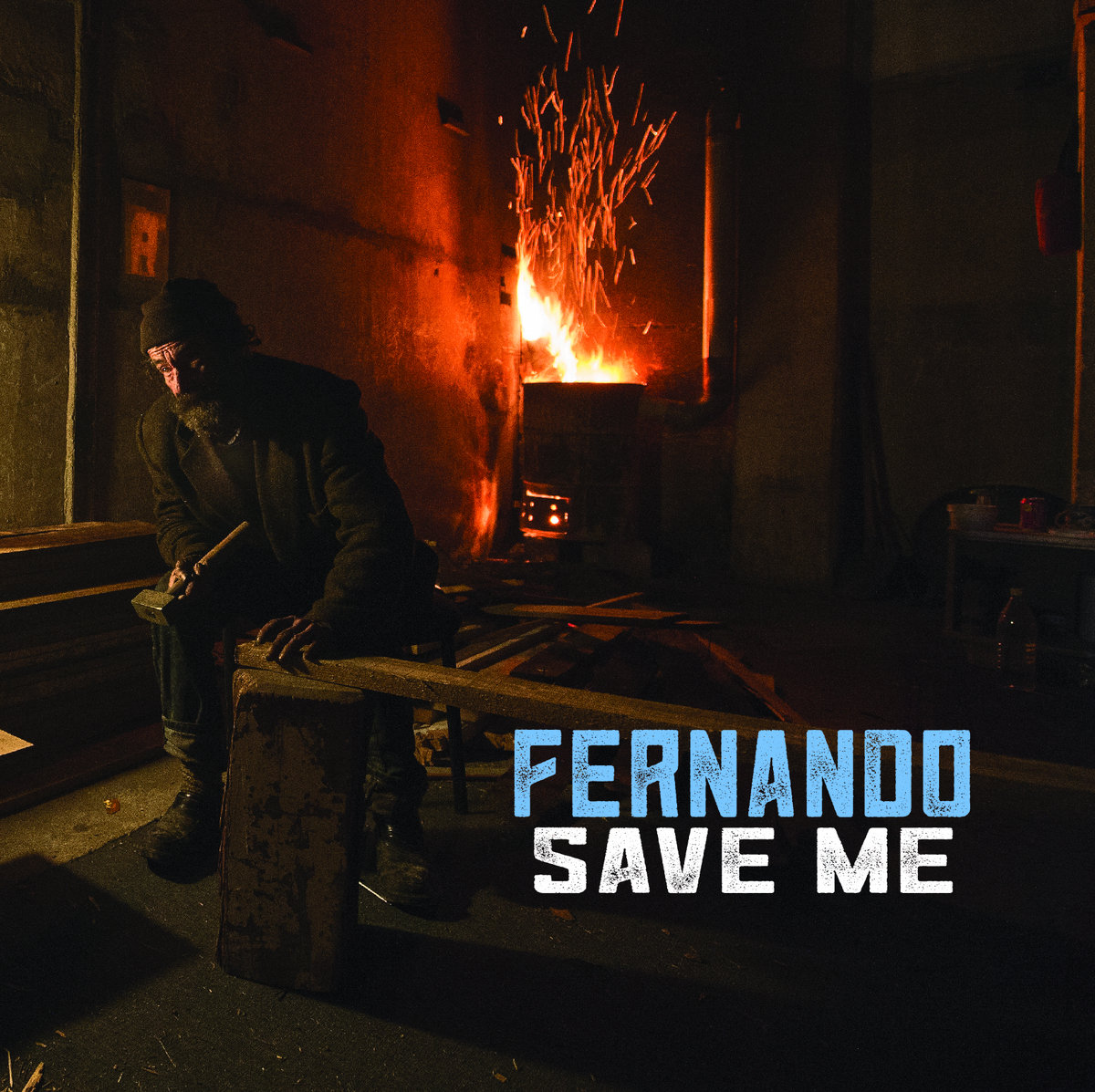 Save Me Mini Record- US Edition (2017)
This mini-album was created as a tour and promotional CD to sell on Fernando's recent tour with Mark Eitzel and includes outtakes and unreleased material from 2001 to 2015. The album was originally released exclusively in the EU and is still available outside the US courtesy of Decor Records. This digital only US edition does not include the track Save Me because it is included on Fluff and Gravy Records 2015 release Leave the Radio On. The US version includes the song No Regrets which is not featured on the Decor Records version. Confused yet?
Released on Domingo Records.
Buy Download via Bandcamp. BUY NOW!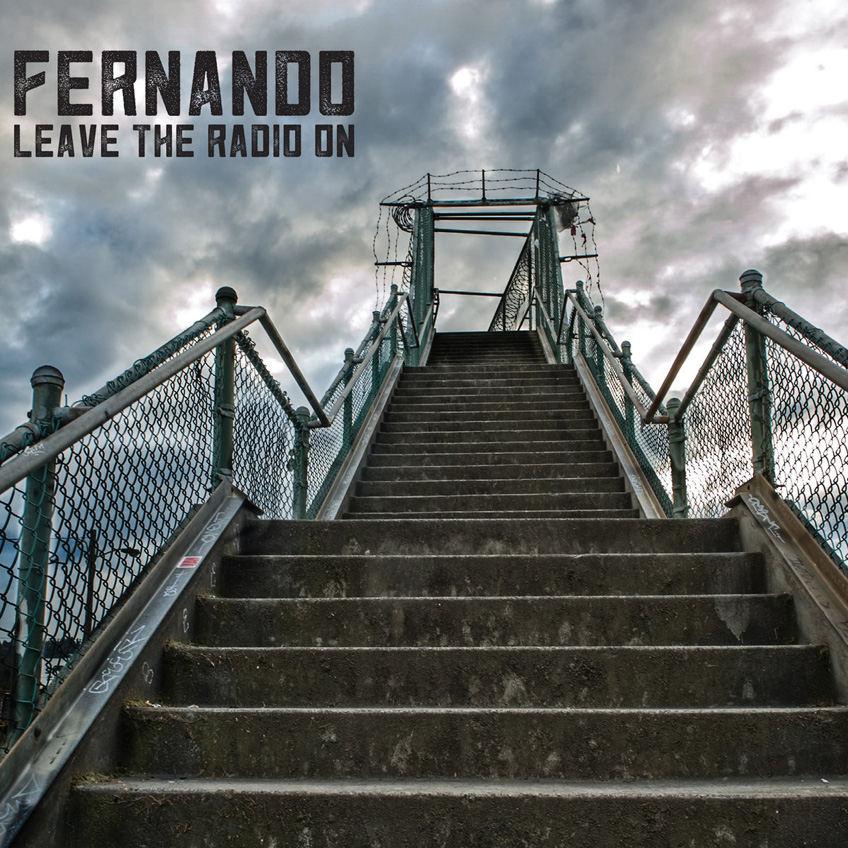 Leave The Radio On (2015)
3 years in the making, Leave The Radio On features a virtual who's who of Portland's finest musicians, including Peter Buck and Scott McCaughey as well as members of M.Ward, Elliott Smith, Richmond Fontaine and The Delines. This is a new chapter in Viciconte's ever-evolving musical trajectory, a career marked by creative integrity and an almost painful honesty which attracts fans from high and low that still believe in the redemptive power of rock and roll. And 'that voice'.>
Available in MP3 and FLAC digital formats, CD, and Vinyl.
Released on Fluff & Gravy Records (United States). BUY NOW!
Released on Decor Records (Europe, Australia, New Zealand, and Asia). Buy Now!
OLDER ALBUMS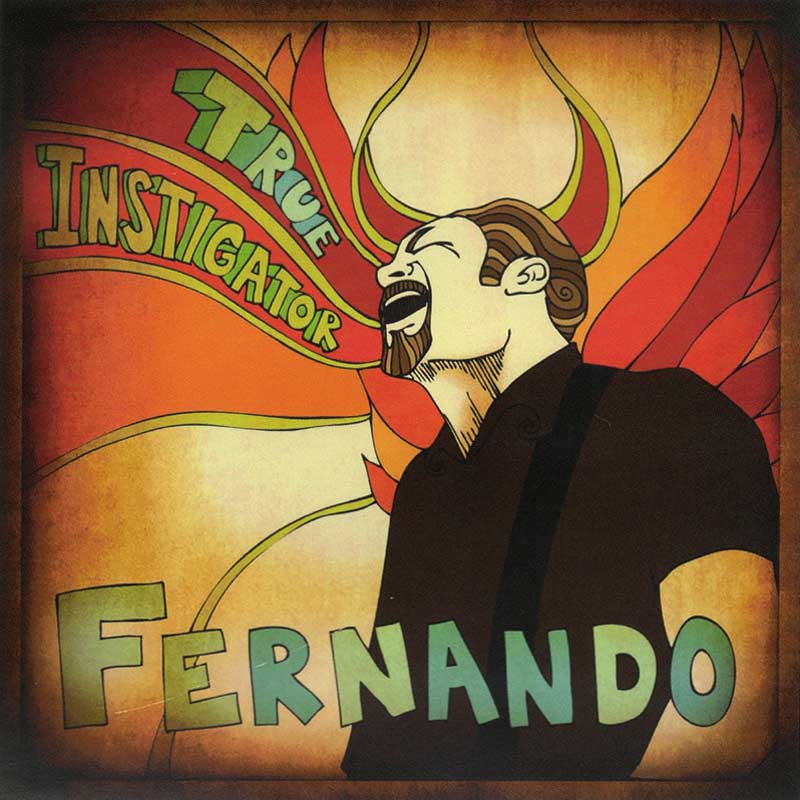 True Instigator (2011)
Fernando's seventh full-length, "True Instigator" was recorded at Type Foundry in Portland, Oregon by Adam Selzer (Norfolk and Western, M. Ward). It was mixed by Jeff Stuart Saltzman (Sleater-Kinney, Stephan Malkmus), Luther Russell (Richmond Fontaine), Mike Coykendall (M. Ward), and Adam Selzer, the first two mixing two songs each, and Coykendall and Selzer jointly mixing the rest of the album.
Featuring a who's who of Northwest musicians, as always, Fernando brought in Scott McPherson (Beck, M. Ward, Elliott Smith, Bright Eyes, Neill Finn) on drums, Dan Eccles (Richmond Fontaine) on electric guitar, Joe Chuisano on bass, backing vocals, farfisa organ, and glockenspiel. As well as Lewi Longmire on B-3 organ, Mike Coykendall on piano, acoustic guitar, and baritone guitar, Paul Brainard (Richmond Fontaine) on trumpet, and Joe "Slide Pig" Cunningham (The Decemberists, Bobby Bare Jr.) played saxophone on one track.
Released on Domingo Records.
Buy Download via Bandcamp. BUY NOW!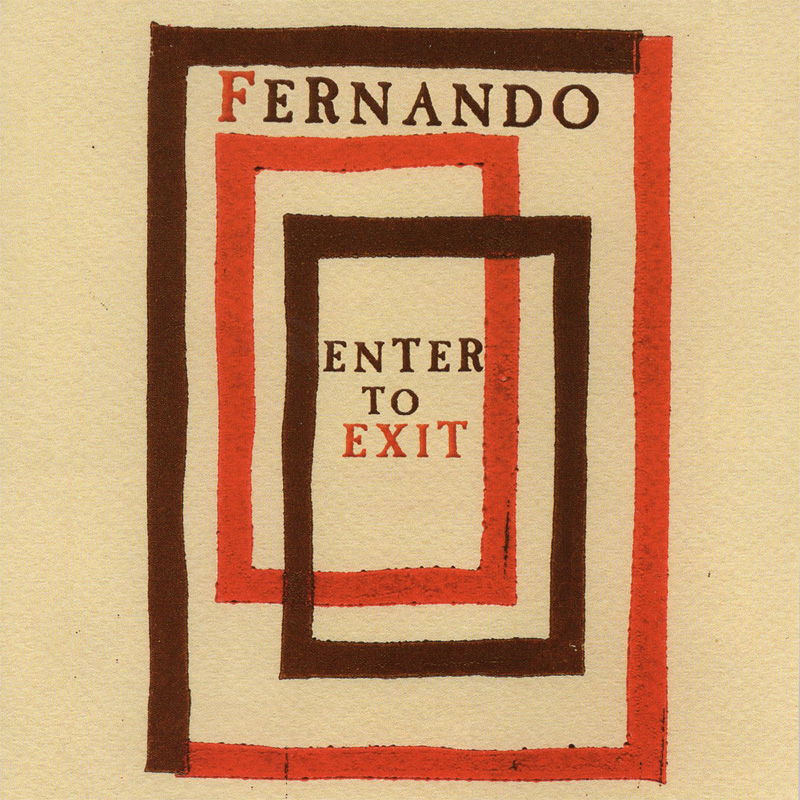 Enter To Exit (2006)
Released on Domingo Records.
Buy CD or Download via Bandcamp BUY NOW!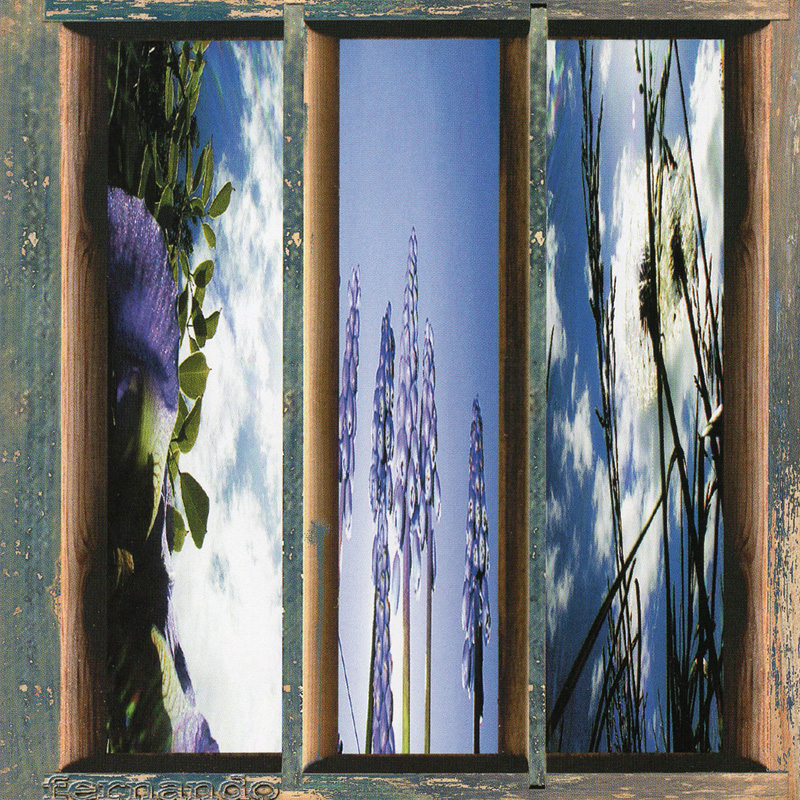 Dreams of the Sun and Sky (2001)
Released on Domingo Records.
Buy CD or Download via Bandcamp BUY NOW!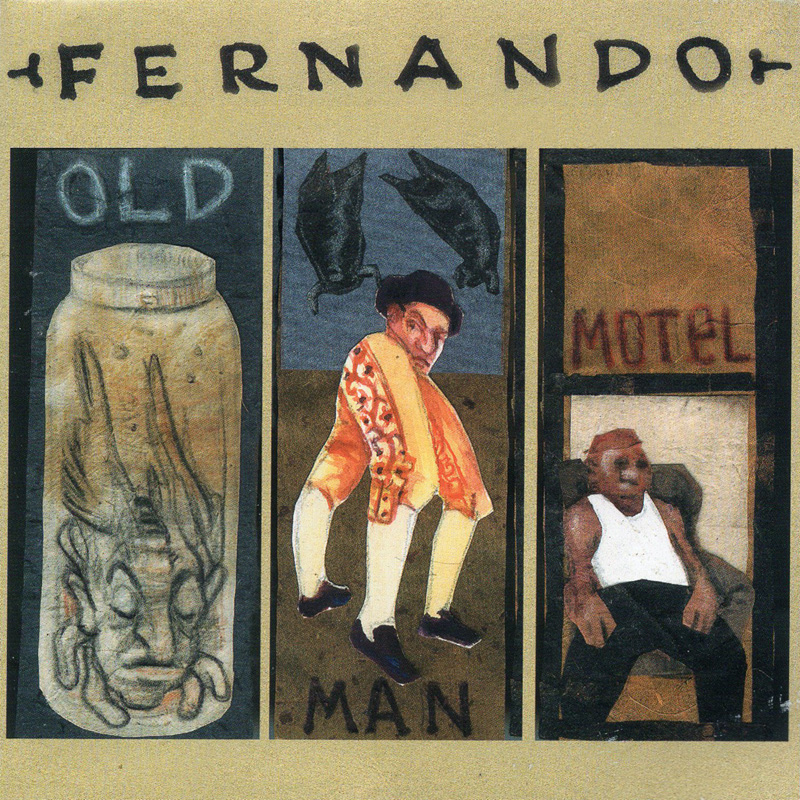 Old Man Hotel (1998)
Released on Domingo Records.
Buy Download via Bandcamp BUY NOW!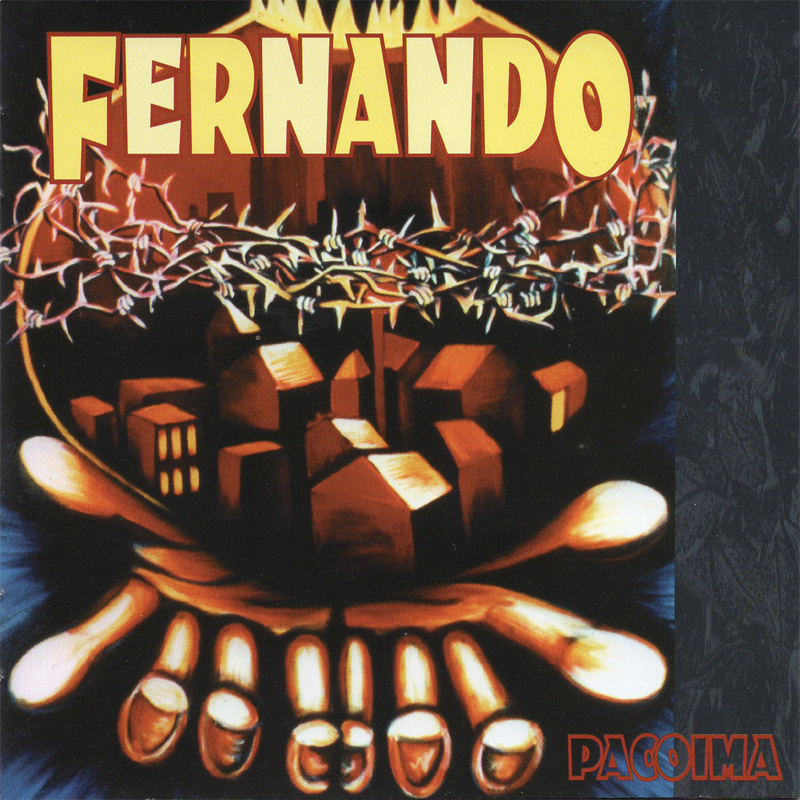 Pacoima (1998)
Released on Domingo Records.
Buy Download via Bandcamp BUY NOW!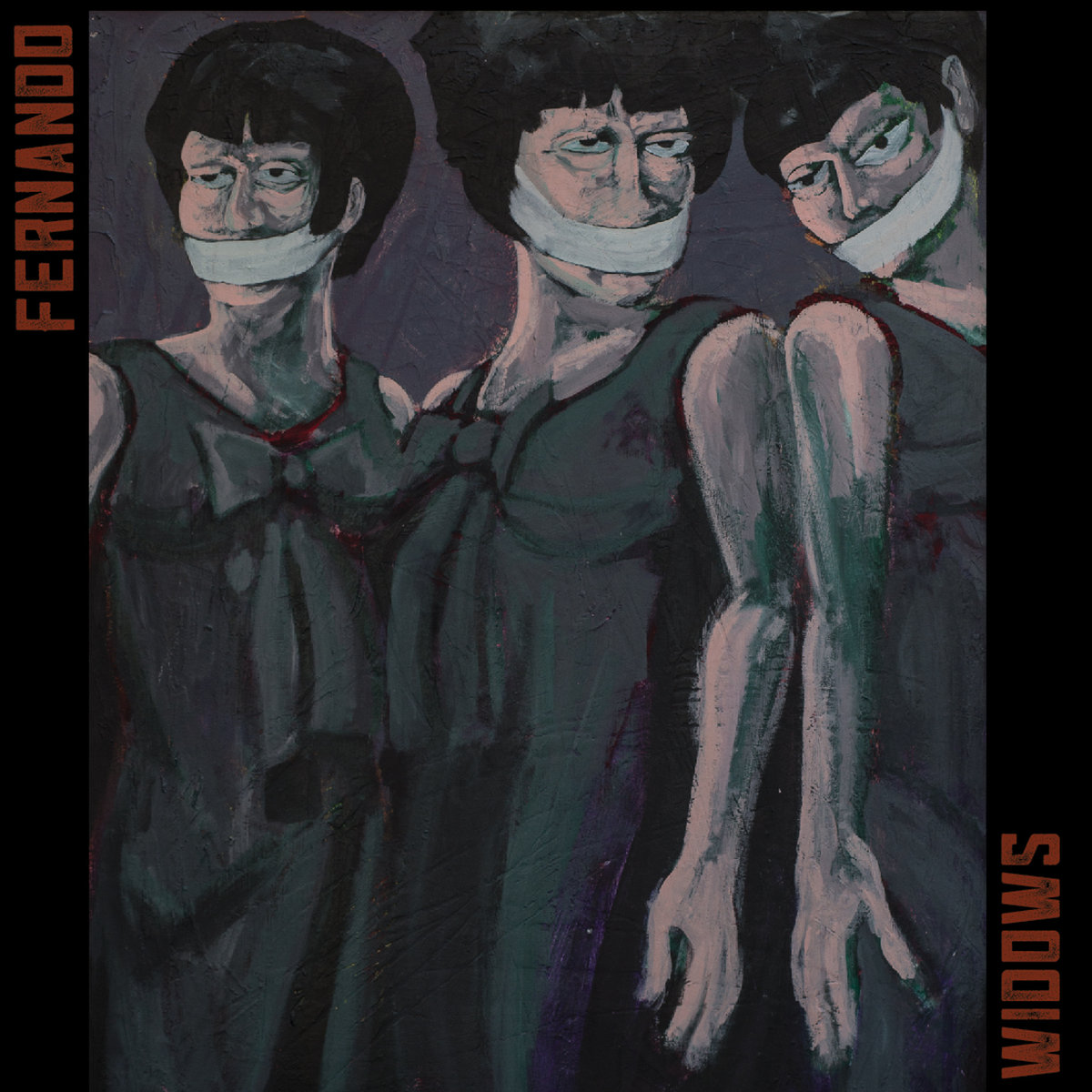 Widows (1997)
Remastered 20 Year Anniversary Edition released on Domingo Records (2017).
Buy CD or Download via Bandcamp Buy NOW!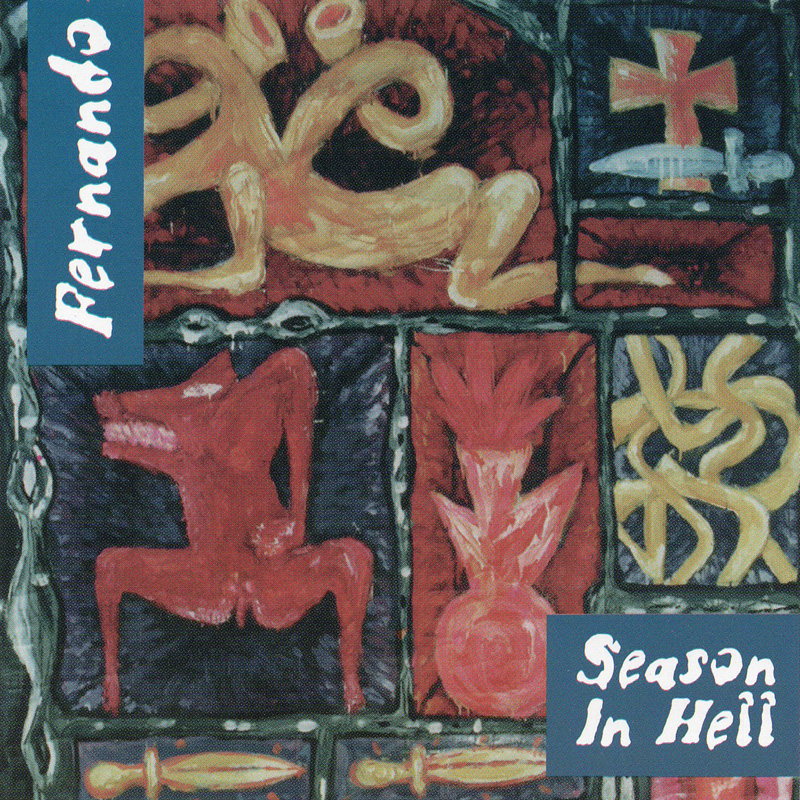 Season in Hell (1995)
Buy Download via Bandcamp Buy NOW!
Press Quotes
"One of the best records of the year"… "Enjoy this dark masterpiece while we're all still here."
New York Music Daily
"Leave The Radio On is as original an album since the concept of records themselves. Blazing a cacaphony of sound and following no blueprint, a bonafide breath of fresh air in a roots music scene that sees way too many impressionist and not enough artist. Viciconte leaves all the blood in the water, enticing the sharks with their constant need to bite on a new edge or sound. By the time the press is done with this record there will be more than a few biters, and rightfully so."
No Depression
"There's a good chance that if you don't live in Portland, Oregon you have never heard of Fernando Viciconte and that's too bad, because he stands in his own class as a singer and songwriter. This new collection of songs, Leave the Radio On, just might be the best thing he has ever done. Expect Americana, expect Psychedelia, expect to be surprised."
Peter Buck
"A full pull: Mesmerizing guitars, images that dig in and melodies that stay long after the earbuds fall."
Richard Buckner (quote for Leave the Radio On)
"Only with the most sublime singer/songwriters, such as Fernando, can the artist achieve a true, observable measure of grace in his music, the kind that genuinly goes beyond the listener's ears to his core. This is not only achieved a handful of times throughout Fernando's career but in several of the songs on Leave the Radio On."
PhiladelphiaExaminer.com
"As is to be expected(Leave the Radio On), it's an engrossing collection of experimental, imaginative rock and folk, with flame tinged edges of 60's garage and American-style psychedelia."
Portland Mercury
"Wikepedia Says the name Fernando means "courageous,adventurer, conqueror, and leader," and as longtime watchers of Portland's Americana scene know, in the case of Fernando Viciconte, that's no misnomer."
Willamette Week
"Although clearly pleased with collapse into now, R.E.M.'s fifteenth studio album in 30 years, buck is equally enthused about Fernando Viciconte, a portland based argentinian rocker on whose session he's due to play in a few hours."
Peter Buck (interview in Mojo)
"Fernando Viciconte's new album won't come out until next year, but his new single "The Dogs" provides a more-than-adequate glimpse into the lysergic bent his new material might be taking. Featuring Peter Buck on guitar and Scott McCaughey on Farfisa organ, the A-side is a kaleidoscope-eyes stew of captivating sounds: Is that a sitar? A seagull? What's making that droning feedback, turning the background hum from Buffalo Springfield's "Everydays" up to 11? The B-side, "Donna (The Pride of Topeka)," is an acoustic-driven story-song that momentarily melts into noir-like Western ambiance. On both, Fernando offers a detached, almost Lennon-like vocal that positions itself with a keen bird's-eye view. The 7-inch is the Portland songwriter's first-ever vinyl release, and it more than whets the appetite for what's to come."
Portland Mercury
"Fernando Viciconte combines incisively melodic songwriting, edgy, Crazy Horse-like rock and a passionate vocal twang that leaves no doubt he means every note that springs from his lips. Think of a south of the border-inflected Neil Young, or Tom Petty in his angst-ier days."
Portland Tribune
"The record (True Instigator) vibrates with warmth and immediacy—even with the specter of death looming over it."
Willamette Week
"A live-sounding collection that waltzes with mortality and disappointment but still sounds exuberant….Pop/Americana classic."
The Oregonian
"(True Instigator) It's a rich, effective roots-rock album filled with moments of tastefully coiled fury. Its a damn fine record…"
Portland Mercury
"An eclectic musician who writes about the same world i live in & sings with just the right amount of abandon… where has he been all my life?"
Don Dixon (Producer REM, The Smithereens)
"(True Instigator) has its moments of quiet beauty, but Fernando Viciconte and his bandmates seem more like provocateurs than mere spectators this time around. Soulful, rootsy, pop-influenced and poised, Fernando has once again crafted a fantastic album."
Portland Tribune
"One of the ten 'Best New Artist's of 2006'."
Magnet Magazine
"Enter to Exit spins like an especially fine George Harrison record from the late 70's… Long a musicians' and critics' favorite, Viciconte deserves a wider audience, and Enter to Exit is a fine introduction for the uninitiated."
Magnet
"Portland is home to one of the most intriguing sounds of the past 20 years of new rock….Upon first listen to Enter to Exit, the brilliant new album from Portland songwriter Fernando Viciconte, you may feel you've uncovered some super secret studio session between Elliott Smith and Jon Brion."
Billboard
"New artist you need to know… (Fernando's) just released the incredibly accomplished can't-get-the-songs-out-of-your-head Beatles-esque pop album, Enter to Exit."
MSNBC
"Uterrly beautiful and convincing."
No Depression
"…Enter to Exit nails it, smoothly alternating between infectiously bouncy pop and wretchedly depressing, country-inflected rock. Supporting every song is a solid base of classic rock – … The result hooks into you with an aggressive urgency that's hard to ignore, and a familiarity so profound it seems almost like Fernando isn't just playing music – he's uncovering something that's already in you."
Paste Magazine
"Every so often an album catches you by surprise. For summer 2006, I think that album is Fernando's Enter to Exit. Great songs, start to finish. Fronted by Portland singer/songwriter Fernando Viciconte, and featuring touring members of The Eels, the album boasts captivating melodies supporting beautifully dark lyrical content… For fans of 1960s and '70s melodic pop, Enter to Exit is top notch."
Pamphlet
"Fernando Viciconte and his fellow bandmates record beautifully melodic upbeat pop that comes straight from the heart… Melodies are what make Fernando's music so appealing and inviting. Instead of churning out throwaway pop, this man writes and records songs that have real substance and unique flavor. The more we hear Enter To Exit…the more impressed we are." (5/5 Stars)
Baby Sue
"Fernando writes compelling pop songs with captivating melodies and lush vocal harmonies. Bouncy and charming guitars juggle the bass and drums into rhythmic waves of clever ballads… (with) instrumentation which belies a roots rock intention smartly wrapped in bubble wrap of indie pop."
Smother
"Fernando Viciconte sure knows how to grab and keep the listener's attention… (his) songs are able to make the listener feel both good and bad, simultaneously and Enter To Exit proves that the death of melody has been greatly exaggerated."
Amplifier
"With the release of Enter To Exit, Fernando is set to prove to the world that he has a very unique voice, and that he can craft amazingly complex simple songs that will certainly stick in the listener's head with repeated exposure. These songs extort empathy from their listeners with a straightforward honesty in a way that most modern pop music doesn't tend to be able to achieve. And while the songs on Enter To Exit can be somewhat traced back to their cumulative roots, it is easy to see that Fernando has the same songsmithing prowess as did a young David Bowie… and he's not afraid to use it."
Hybridmusic
"Viciconte is a formidable, personal songwriter, and his confessional tone finds a perfect vessel in the band's well-timed twists, turns and key changes. The production is seamless when it needs to be and absolutely epic at other times. Fernando's album-ending "Waiting," which takes a cue from "I Shall Be Released," is one of the more gorgeously thick tracks I've heard in a long time. The tune is carried by its slightly psychedelic production and Viciconte's commanding vocals, and it holds a couple of the many chill-inducing moments on Enter to Exit, which Fernando hides like easter eggs throughout. If the rest of Fernando's back catalog is as hook-laden and charming as this pop jewel, I'm pretty much over the Posies."
Willamette Week
"A gorgeous alt-country collection that could end up defining his career" "…….In the song "From Now On," Fernando claims that he is "just a man who can smile when he lies," which reminds me of the great P.T. Barnum who once famously put a sign above a tent flap that read "Behold the great egress!" The rubes that didn't realize that `egress' meant `exit' and not some kind of exotic bird or mythical monster ended up outside the circus, having to pay a second entrance fee. I wonder if that's what Fernando meant with the title Enter to Exit. In any case, once the album ends, you end up more than willing to pay that second entrance fee."
Treblezine